Get Started Building A New Website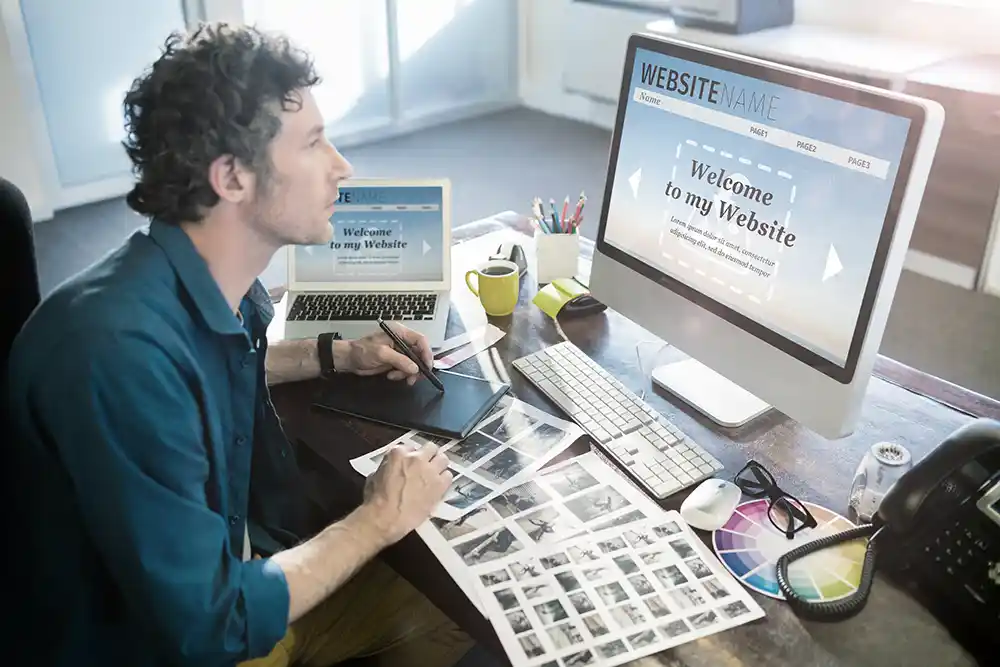 When getting started building a website it is important to be prepared. You want to know what you are getting yourself into. In addition to reading this guide you will want to study up on web design, SEO, and website optimization. Building a website is only part of the battle. Building a website that actually brings in traffic and converts traffic into leads or sales is another skillset (which we can help you with).
This guide is going to cover all of the steps involved in getting started with building a new website. This list summarizes what we will cover:
Pick A Platform
Planning
Hosting
Website Structure
Website Content
Analytics & Conversion Tracking
Launching
Keep reading to learn how to build a website.
Step #1 Pick A Platform
There are two ways to start building a website. One is to custom code/develop the website. The other way is to build the website on a content management system (CMS). If you knew how to custom code a website you probably wouldn't be reading this guide so we will give you information on how to build a website on a CMS.
To start building a website on a CMS you first have to pick a platform. The most common platforms for building websites are GoDaddy, Wix, Shopify, Square, Squarespace, and WordPress.
If you have a service based business we recommend that you build your website on either WordPress or Duda. Duda is not one of the most common CMS or web builders yet, but it is on par with WordPress and is better than the other platforms for SEO.
If you have an ecommerce business we recommend either choosing WordPress or Shopify to build your website. Shopify has one of the best backends for ecommerce businesses. However, they are limited when it comes to customizability and SEO (unless you hire a developer). WordPress has integrations with all major ecommerce softwares and a greater amount of customizability.
The rest of this guide will focus on building a website that is not focused on ecommerce. We will eventually put out another guide on building an ecommerce website.
Reasons For Building On WordPress Or Duda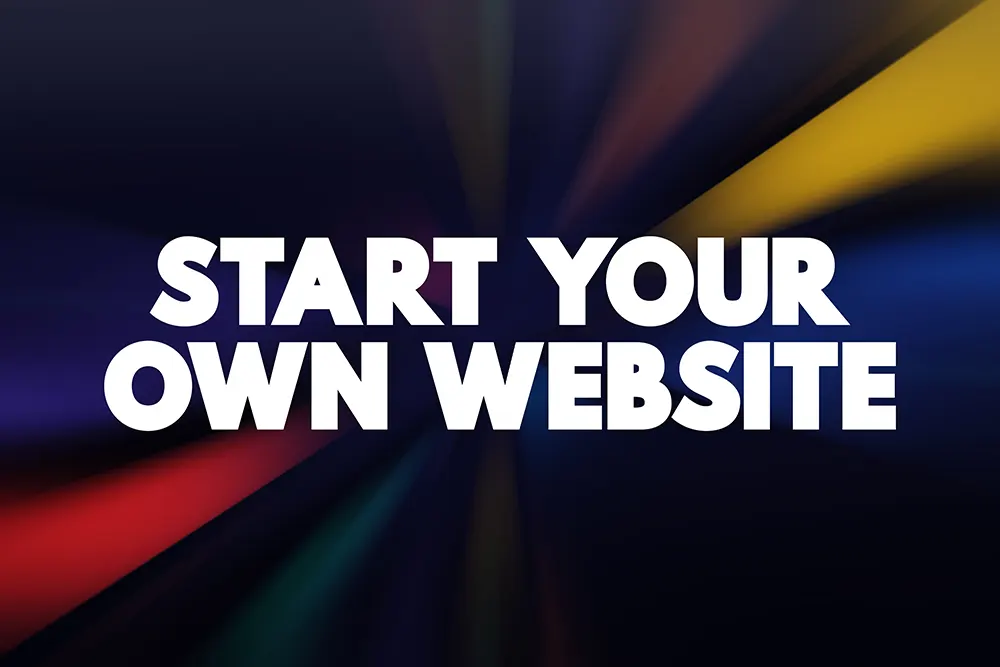 You can pick any of the platforms we listed above to build your website but we highly recommend choosing WordPress or Duda. If you are building any website other than an ecom site you are going to have better results on these websites.
If you are a service based business WordPress or Duda is going to be significantly better for your SEO than all of the other platforms that are listed. SEO will end up being the difference on whether or not your website is able to bring in traffic.
In addition to getting better performance these two platforms are pretty widely used. Most web design agencies that don't know how to custom code (95%+ of them excluding us. We have 23+ years of coding experience.) use either WordPress or Duda to build websites. The benefit of these platforms being widely used is that there are tons of tutorials on YouTube to show you how to use these platforms.
The last benefit we will mention to these platforms is that they have greater customizability than the other ones listed. If you use GoDaddy, Wix, or the other platforms your website will look basic, be the same as everyone else's, and there isn't much you can do about that. With WordPress and Duda you have a lot of flexibility in terms of design. You can build a pretty branded site with them.
Step #2 Planning
Now that you picked a platform you need to start the planning process. You need to come up with a plan that consists of hosting, website structure, website content, analytics & conversion tracking, and launching your website. Feel free to read ahead to the next steps to get more information on each of those steps.
We recommend writing a plan out to make the process of building and launching the website easier for you. Building a website can take a lot of work. Breaking it down into easily digestible steps will help you get through the process.
You should also plan to study each of these sections, compare options, and implement what you have learned.
Step #3 Hosting
If you are going to build a website on Duda you can ignore this step. All websites that are built on Duda are also hosted on Duda. You will pay Duda directly to use their platform and be hosted on it.
If you are building a website on WordPress you will need to select a hosting provider. You will want to make sure that the hosting provider you choose has special options directed towards WordPress websites. You don't necessarily want to get the cheapest option if it can not handle WordPress websites.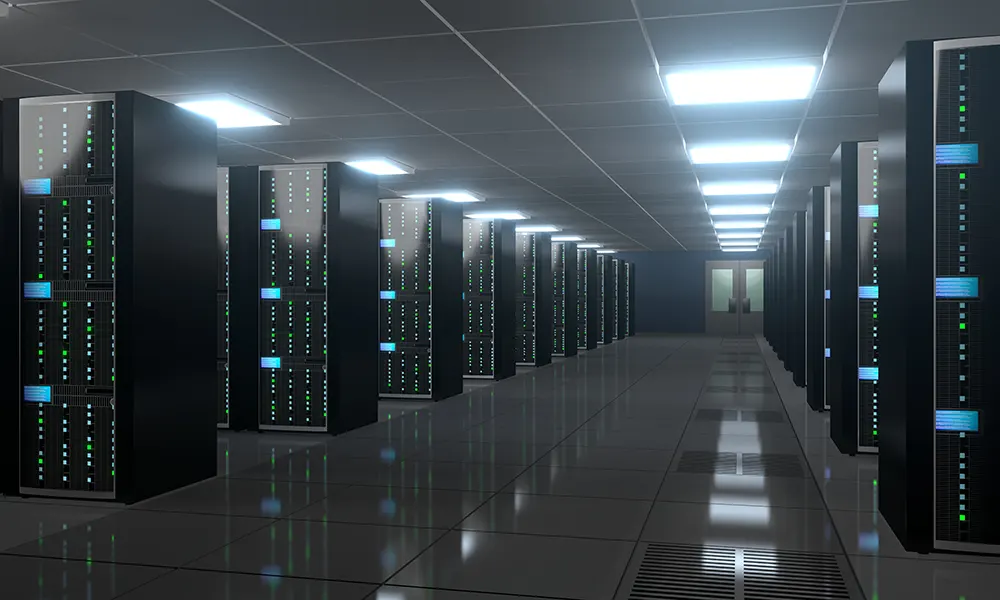 When you are selecting a hosting provider you will want to read reviews to make sure the provider is reliable, has good customer service, and will load your website quickly. This guide is not meant to be a guide on finding the perfect hosting provider, so we will just list the most popular hosting providers (other than us) that people use for WordPress.
GoDaddy
Siteground
Bluehost
Bluehost
WPEngine
Dreamhost
There are other hosting providers out there besides the ones listed, but these are the most popular. If you need help with hosting either a WordPress website or a custom website feel free to contact us.
Step #4 Website Structure
Bored yet? We hope not. The steps above can be complicated, but are needed in order to start building your website. Step 4 on the list is website structure. What is website structure? Why do we need to talk about it?
Website structure is the process of how you are going to structure your website for website visitors. This will include wireframing the website, navigation, and implementing CTAs on the website.
When you are building a website you don't just want to start building. You want to ask yourself why someone is going to visit your website. What information do they need when they get to your website? What do they need to do when they get on your website?
Answering these questions will help you structure your website in a way that will bring value to the end user. Structure your home page in a way that summarizes what your website is about. Create navigation that makes it easy for people to find what they are looking for.
Check out our learning section for more tips on website structure and optimization.
Step #5 Website Content
Now that you are on your way to building your website, what do you need to put on it? A lot of businesses make the mistake of treating their website like a digital business card. They put almost no information on their site except for how to contact them.
When you are adding content to your website you need to think of the end user (the visitor). When you take care of the visitor, Google (aka The Almighty Search Engine), will take care of you. Treating your website like a digital business card does not bring value to the visitor.
So what does bring value to the visitor? When creating content you want to think about questions you would have if you were looking for a product or service. What does this company offer? Where do they offer it? How much does it cost? How do I contact them? Why should I choose them? Are they the best option? How fast can I get the product or service?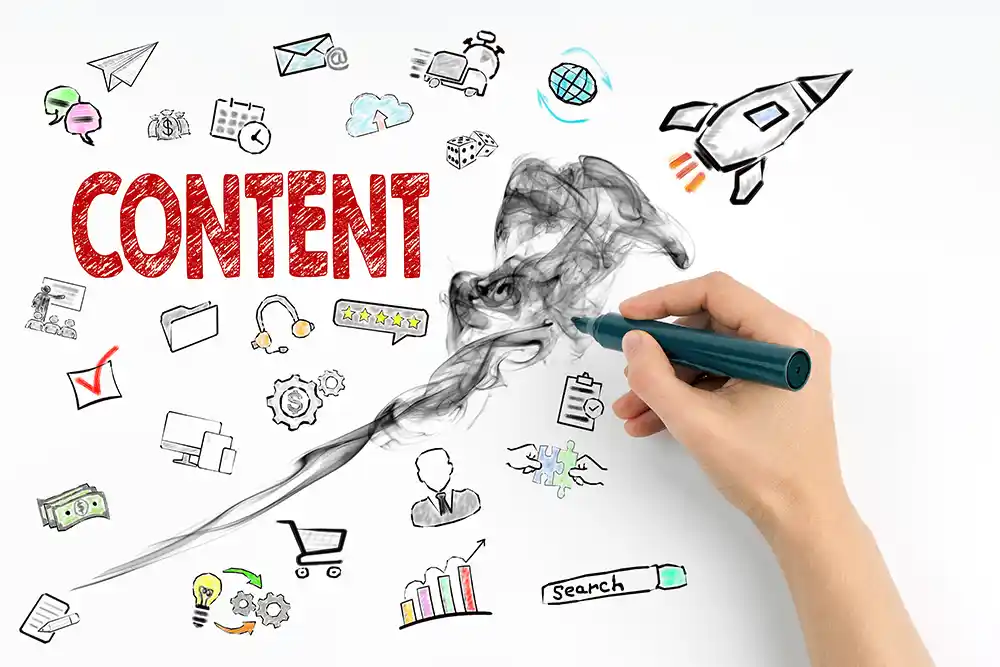 The list of questions to answer could go on and on. Put yourself in the visitor's shoes and add content to your website that the visitor would want to see.
If you own a service based business make sure you have a home, about, services, location, and contact page. If you offer more than one service make sure you have a page for each service. Give them an incentive to contact you.
If you run an ecom store make sure you let the customer know all of the info they need about their product and order. Show them details on the product, reviews, and when they will receive the item.
This guide isn't meant to be a detailed guide on website content (that will come later), but it does give you a guideline to start thinking about when it comes to website content. Do you need help with the content on your website? We are experts in building websites that bring in traffic and help convert that traffic into sales. If you want our help contact us!
Step #6 Analytics & Conversion Tracking
It is awesome when you have a great looking website, but you don't want to have a website that just looks great. The goal of your website should be to bring you in sales or leads. You won't know how much sales and leads your website brings in unless you have analytics and conversion tracking installed on your website.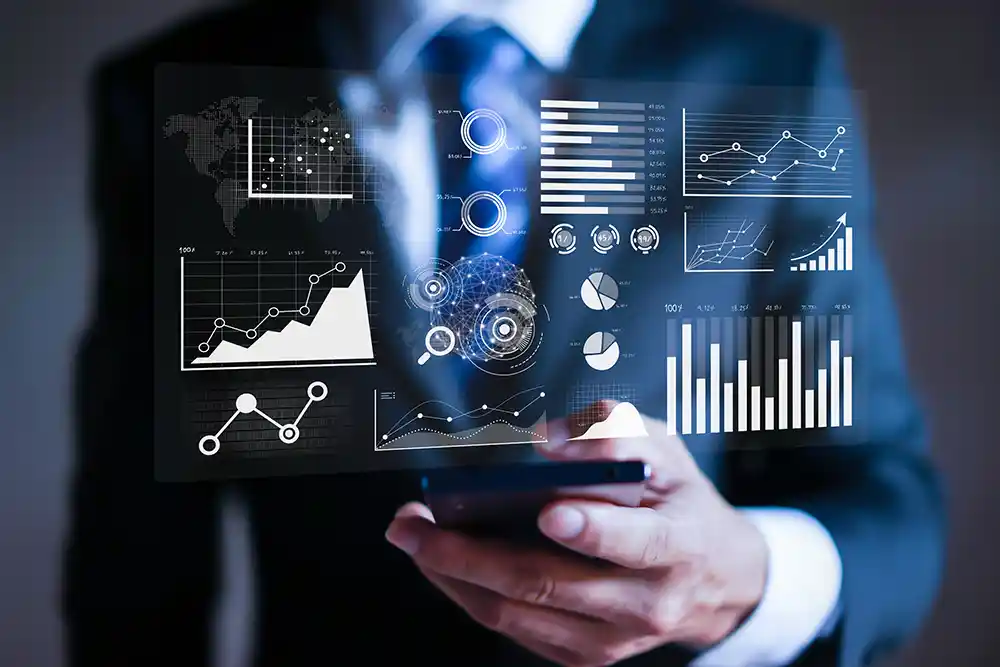 One of the best analytics tools to use is Google Analytics 4 (GA4). GA4 is free to install and can be used on virtually any website. If you are using a content management system they should have instructions on linking your GA4 account. If you have a custom website your developer can insert the GA4 code for you.
GA4 will give you insights into how much traffic you get, how long the traffic stays on your site, what pages they visit, and more. GA4 by default tracks a lot of data. However, it does not track conversions by default. You have to manually set up conversion tracking.
GA4 technically has a tool in the same dashboard that you can use to set up conversion tracking, but it is significantly easier to use Google Tag Manager (GTM) to set up conversion events and tracking.
GTM also links with most CRMs, or you can have your web developer help you get it set up. This guide is not meant to be a catch-all for conversion tracking. We will release a more detailed conversion setup guide in the future.
When setting up GTM you will have to link it to your GA4 account. Both GA4 and GTM have guides on how to link the accounts together.
It takes a little bit of time and research to get this step right, but it is well worth your time. When you have analytics and conversion tracking set up it will allow you to see how much business you are bringing in through your website.
We hope that your website is bringing you in tons of business. If it isn't, we can help you turn it into a money making machine. Reach out for a free website consultation!
Step #7 Launching
Now that you have put in all of the legwork it is time to launch your new website! When you launch your new website you are going to want to make sure you test every page. Make sure they load fast, all of the CTA's work, and people can find the information they are looking for.
Every CRM has a different launching process. You can find guides on their website to help you launch. We hope you found this guide useful. We will have guides released in the future that will walk you through setting up a website on each different platform. Keep an eye out in our learning page for those guides to be released.
You can build a website all by yourself, or you can jumpstart your business by hiring a pro. We have built websites in a lot of different industries and have the experience you need to grow. Hiring us is a shortcut to getting a website that brings in traffic and converts well. We offer affordable payment plans for as little as $200/mo to help you get started. Contact us today to get more information on how we can help you grow.